Limited period offer!
You can now subscribe to all HIRN Signals services at a discount of 50% off for Le-Trader or Crypto Bottle platforms.
Channel Links:
Contact our support team after you complete the payment.

Limited period offer!
The 'HIRN Premium BTC and USDT' Channels are now available at a 30% discount on 3commas.io, subscribe now!
Premium BTC- https://3commas.io/marketplace/41
Premium USDT- https://3commas.io/marketplace/107
📣 We have noticed that, for last few days, Coinpayment.net charges a high amount from the customers who takes telegram subscription. As a solution that we can do for this, those who needs our Telegram subscription should contact with our Support team. They will suggest you options for payment with a lesser transaction fee.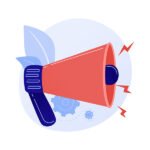 📣 Finally !…
HIRN BINANCE FUTURE is available in Telegram.
You may subscribe it through HIRN Telegram Bot.
We have temporarily placed www.houbi.com  Exchange's "Spot" and "Margin" Signals on "HIRN Crypto free (3commas and 3c.exchange only) " channel on a trial basis. Interested users may start to trade using this signal. Remember, it is a paid service. But we are giving you a chance to test this signals for free.
HIRN Signals 50% Discount till December 31th on 3commas and 3c.exchange !
Subscribe now Hurry.!
📣HIRN Signals and 3commas team decided to offer one month extra free subscription for users who subscribed to the "HIRN Crypto VVIP" channel through 3commas In November.
Those who bought the "HIRN CRYPTO VVIP" Channel subscription in November, please check the subscription period has been extended. In case, If you didn't receive it, contact support@hirnsignals.com with 3commas ID and channel purchase date.
⚠️ We detected a technical problem with the HIRN crypto VVIP channel, and many paid users did not receive the signal last week. We apologize for this issue, we've already fixed the issue, and we're offering an extra month's subscription for this issue that affected paid users. Please Contact to our support with your subscription details to receive this extended period subscription.